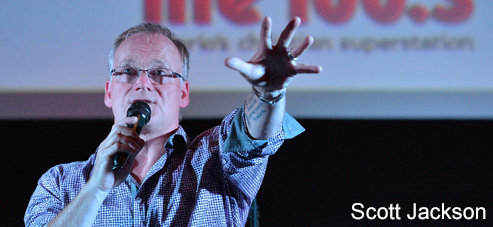 1999 | 2000 | 2001 | 2002 | 2003 | 2004 | 2005 | 2006 | 2007 | 2008 | 2009 | 2010 | 2011 | 2012 | 2013 | 2014 | 2015 | 2016 | 2017
2016
We're always adding fun things to the merch booth. This Spring we added the Sling Bag, which is great for taking to the beach, or your gym clothes and throwing over your bag. And, the all-new LIFE classic gym t-shirt. I remember showing creative samples to the staff - and they voted for the grey one!
It was another great Sharathon. These two days are so special. We are flooded with guests from near and far. Pastors, artists, and friends. This year we reached our monthly goal, but missed the One Time ($150,000) goal by $8,000. God will provide.

Jim Sampson and I met when I was speaking at Cedardale Church of the Nazarene in Pefferlaw. Jim told me it was always his dream to record one of his songs, and so I brought him to Wallsdown Studios in Owen Sound and he recorded his song "Matthia's Song". Hoping you'll hear it on LIFE!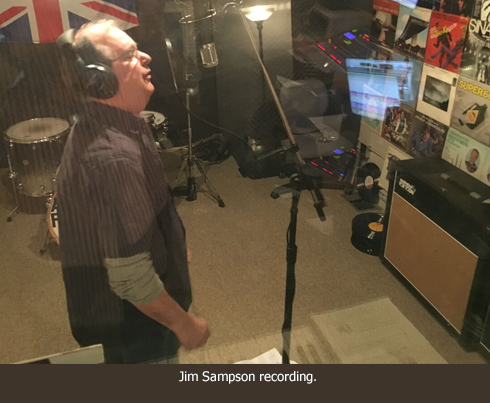 On May 14 we celebrated Air Raid 25! Manic Drive headlined and provided the production which was a huge blessing. Not only did they give us a great deal financially, but Shawn and Michael Cavallo are awesome to work with. No attitude – just super helpful. It was the first big show for Crystal Martin who joined the Promotions Department. KJ-52, Leina and The Walk were also on the bill. It was held at Trinity Community Church in Oro Station – just down the street from my house!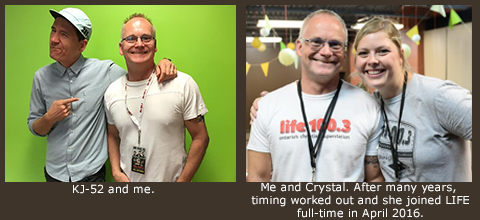 In late July, I flew to Seattle to see my son Brett and join his band Handsome and Gretyl as the Tour Manager. Together we travelled through a dozen states, with my plotting the travel, meeting with promoters, selling merch and having a blast seeing places I've always wanted to see.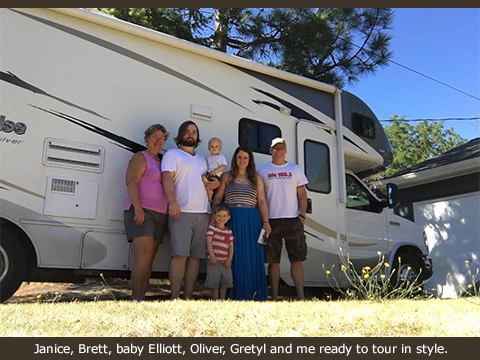 I took the staff to iFly Toronto (in Oakville) for indoor skydiving. It was a fun afternoon to travel and fly. If only I hadn't lost my wedding ring during the flight!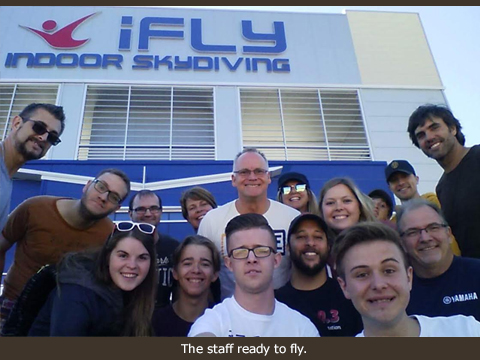 Rock The Lake returned to Orillia, August 13. The show was rained out so we moved it to OCC where it was sold out to 200 people. Jimmy Needham came from Nashville, along with Handsome and Gretyl and Allen Froese. Tom Gibson handled production.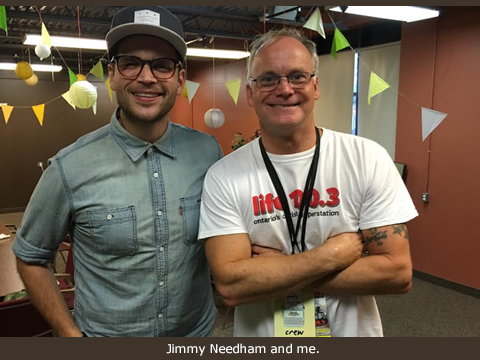 I released "Herding Kittens" – my book about my management journey with Anthem For Today. It covers the first three bands I managed while living in Kingston, followed by meeting Anthem For Today, touring, recording and the fun in between. The book is sold on line at blurb.ca. I did a short book tour in high school writing classes to talk about the writing process.
After a tour of Ontario, Dan Bremnes and the Color came back to my house for the After Party, following the Orillia show.
A few radio friends came to visit us at LIFE 100.3 just before Christmas.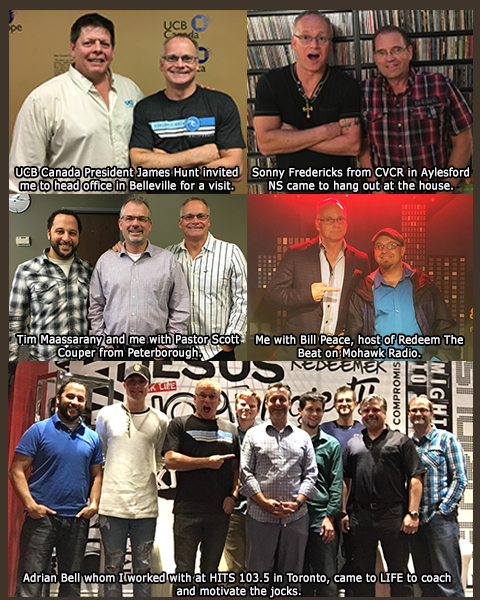 On November 4, 2017, Anthem For Today released their second album "This Is Not The End". It was a fun night, and good to see the guys again after many months away, doing our own thing.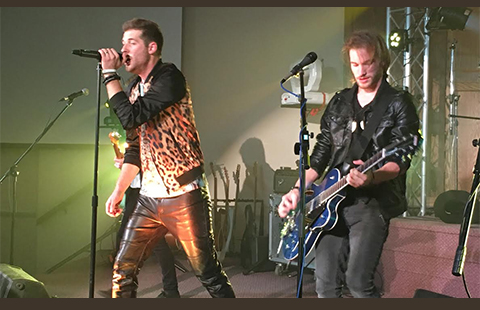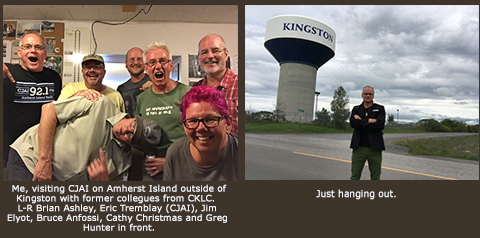 The 2017 LIFE staff xmas party was a blast! It was held at the Lions Gate Hall in Barrie. We were entertained by Max Winfrey, and later handed out the 3rd Annual Sheepie Awards with a Lifetime Achievement to Steve Jones.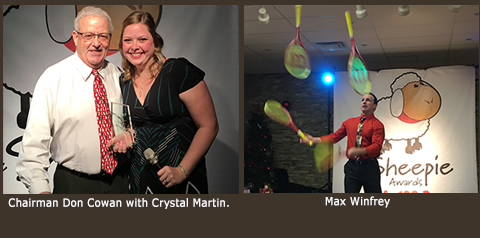 Read more...