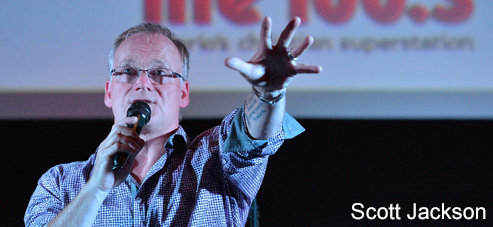 1999 | 2000 | 2001 | 2002 | 2003 | 2004 | 2005 | 2006 | 2007 | 2008 | 2009 | 2010 | 2011 | 2012 | 2013 | 2014 | 2015 | 2016
2015
In February, I took another band under my wing for a short time - All Flaws In Progress. I helped with a photoshoot, developing merch, banners and t-shirts and stickers, booking gigs, buying stage clothes and spearheading the Oak Studio recording of "She Sings" for distribution to Christian radio. All of it was funded by LIFE 100.3 and sucked up a serious amount of my time.

In March, LIFE 100.3 presented the third "Heart Of Worship" concert. A free show and a packed house at Hi-Way Church in Barrie, featuring Will Walker, Luke Langman, Jody Cross and Ali Matthews. From HOW, we held our annual Sharathon where we exceed both goals. Praise God! Guests came to perform throughout the two day show.

My manager position with Anthem For Today continued into 2015. In fact, on April 10, the boys with me, played the 100th show since the release of the CD in 2013. Wow - 100 dates to travel to, perform, organize. At the Lindsay show, Pastor Mark Goring presented the boys with a plaque to commemorate the 100th show. We travelled all over Central Ontario - into the north through the snow, through heatwaves and loving it all.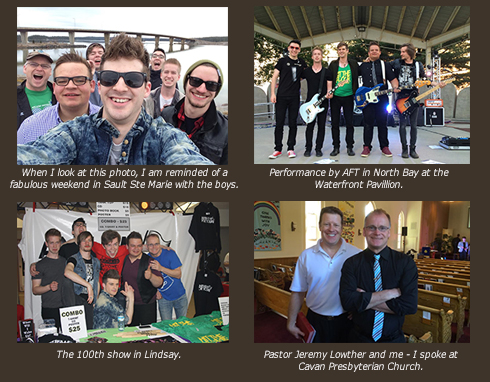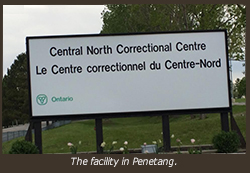 In May, a former DJ from LIFE was being held on charges of internet luring at the Central North Correctional Centre in Penetanguishene. When the news broke of the guilty charge, CTV charged into our lobby and stuck a mic and camera in my face, and even though I asked them to not point the camera down, they were sneaky to capture me anyway. The story went national and I was inundated with emails for a week. The community didn't know the entire story, but I did, and my visits to him in jail (and other things) were my way of show love to him when everyone else turned on him.
The Color, from Winnipeg toured Ontario and visited LIFE. They are good guys whom I love having as friends and we stay connected all year.
In July, LIFE 100.3 returned to listener backyard BBQ parties, awarding five of them in total. I hosted the Innisfil soiree where we set up the P.A. and LIFE tent, cooked steaks and celebrated with guests.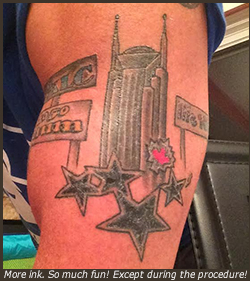 Soon after, I was back at Lucky Devil, getting another tattoo inked. This one was a bit more extravagant, featuring some of my radio history with radio logos from CKLC my first station, 1050 CHUM - the station that inspired me to get into radio, LIFE 100.3 of course, the Bat Tower in Nashville - the city that holds many fond memories and the stars and maple leaf from the Trooper logo. Ouch! All inked in one two hour session!
In June, we renovated one more area of LIFE 100.3 - "the jock area" where the DJs prepare their shows. Pip Lucas in our promotions department, conceptualized the area by showcasing photos of Canadian artists.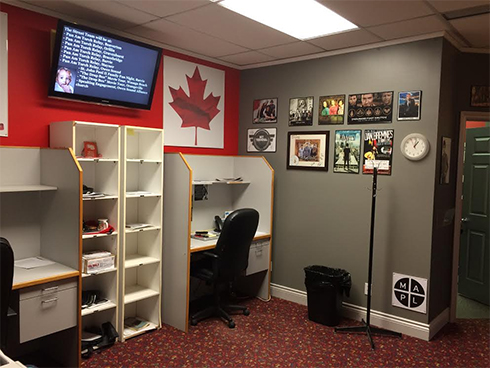 Rock The Lake returned to Orillia at the Aqua Theatre in August 2015. It was a free show - 400 people showed up to see Dan Bremnes, Paul Turner and Dana Marie. Dan's guitarist got stuck at the airport and never made it to the show. Neither did Dan's luggage. Unfortunately, I was out of the country and couldn't be there to see it all come together.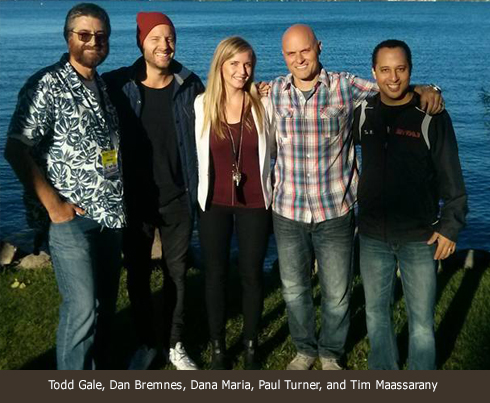 Janice and I scooted off on a cruise of the Baltic countries - Denmark, Sweden, Finland, Russia and Estonia. The waters were calm; I did a little biking and saw many historic places. Cruising is always a calm getaway for me.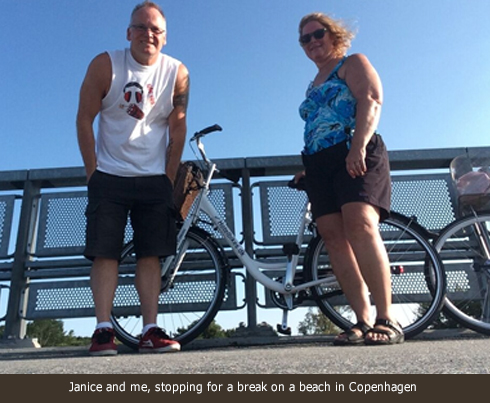 For two months we played Say My Name First and at the end, we brought all the qualifiers to Jim Wilson Chev in Orillia. Tim and Todd did a reverse draw and drew a winner.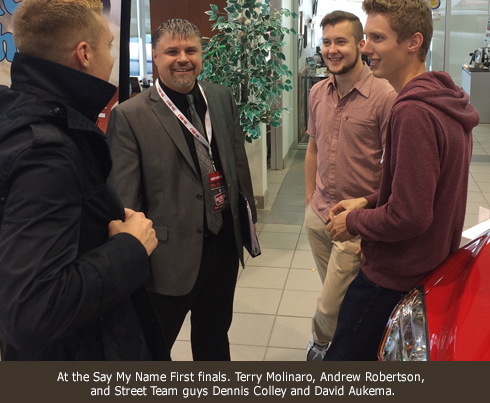 Our annual staff Christmas included the 2nd annual Sheepie Awards. With a sheep being the mascot of LIFE, we took the step last year to present staff awards - some silly others serious. The Sheepies are produced by Evan Duran and the party games are hosted by Crystal Martin (my daughter) Upon arrival, all guests were blindfolded and asked to sniff 8 paper bags and guess the content to win a prize!
In October 2015, we welcomed Mike Poirier to the news department. Mike came to us from KFM in Sudbury.
Geoff Moore came to visit our Day Of Compassion where we invited listeners to sponsor third world kids. Geoff has been there many times and is an incredible story-teller. He is also my favourite Christian artist!